Bienvenidos a Teofilo's Restaurante.
Los Lunas, New Mexico – Año 1985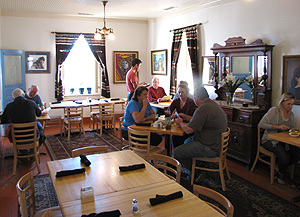 Authentic New Mexican Cuisine
Come visit us for a truly unique dining experience at the historic Wittwer House in the heart of downtown Los Lunas. This award-winning New Mexican restaurant will delight your pallet and enchant your artistic whims. Enjoy the historic ambiance as you savor our superb New Mexican cuisine.
We thank you for your patronage.
The Torres Family