Press
Award Winning Teofilos!
 Best Natillas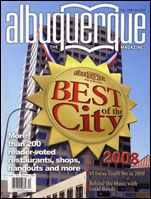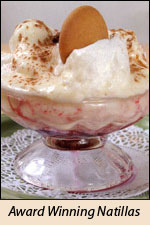 A good natillas is hard to find. But we've found on that's worth driving for… worth driving to Los Lunas for, as a matter fact. Teofilo's natillas is a creamy, cinnamony delight, housemade from a family recipe–and absolutely delicious with every bite. 144 Main St., Los Lunas, 865-5511
Albuquerque The Magazine – Best of the City issue, 2008
Teofilos Restaurante was awarded Best Place To Eat 30 Minutes Away!
Teofilo's Restaurant
Situated in a state landmark building – it was built in 1913 for the first doctor of Los Lunas – Teofilo's is a sublime example of homemade cooking. The recipes date back 100 years, and, before hitting the plate, the beans and chile simmer for hours.
144 Main St., Los Lunas, 865-5511
Albuquerque The Magazine – Best of the City issue, 2006